Kurtz Farms
Cheshire, CT
When Hugh Kurtz started looking at better options for watering 40 zones of hanging baskets, his goal was to only pick up a basket to weigh it once—then not touch it again until the end of the season.
"We were doing calibrachoa; red is usually the first one to dry, and purple is always soaking wet. These are challenges with that crop especially," says Kurtz. "We rely on computers so much; I knew if we could trust the computer to determine the weight of the baskets, we'd be better. I would always have to pick up the pot to tell how long we needed to water – how many minutes."
Kurtz opted to try the OASIS system, an advanced automatic hanging basket watering system that uses an electromechanical module to measure basket weight.
"With OASIS, we weighed one basket, and now we have that number locked in for watering weight," he says. "I only touched a basket on day one this season. Our thoughts were that if we could get it to work for calibrachoa and combos, it would work for anything."
It worked so well that Kurtz is now looking at adding more OASIS to his 22 acres under cover. "Now we don't overwater those calibrachoa colors anymore," he explains, "and we saved some time because we were able to apply the correct amount of water. Previously we'd water, and it would always drip out the bottom of the basket on the ones overwatered, out onto the plants below the line."
Another benefit Kurtz found: Regardless of speed, the OASIS waters the correct amount, without having to tweak switches or slow down the line. "We were able to tweak for the size of basket and spring growth so there wasn't water falling off the plants at the beginning and end of the season," says Kurtz. "Now we grow at our grow weight, then when we're shipping, we turn on the water every day at 3 a.m. We want them heavy, at max capacity for our consumers."
Kurtz also likes the option of being able to manage his hanging basket irrigation remotely, frequently accessing the OASIS system with his phone and tablet. "I get a graph and see 30 pots at once to see if they need water or not," he says. "We have over 40 zones—I can check them all within 5 minutes, see the trends, and adjust."
He likens it to using a control system. As a third-generation grower, he grew up with a manual thermostat and then got comfortable with environmental controls and cold alarms. "When we were looking at environmental controls, the first thing we looked at were the trends in the graphs," Kurtz says. "I knew if we could have that with our watering, we'd be ahead. Just like environmental controls, we trust this system to give us the accurate numbers."
Kurtz appreciates the reduced resources used with the OASIS system but says that's not all. "There is water savings, but it's more that we're doing the right thing for the environment and for our crops," he says. "We're expanding the farm and adding 34 lines and adding over 5 acres, and I want to use OASIS as much as possible."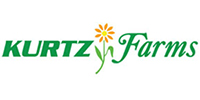 Kurtz Farms is a wholesale-only business that operates 22+ greenhouse-covered acres growing nearly 10,000 different annual, perennial, ground cover, and vegetable plant varieties. They are proud of their long history and three generations-worth of family dedication, passion, and growing expertise.
(616) 828-4862
LET US CREATE A CUSTOM AUTOMATED WATERING SOLUTION FOR YOUR GREENHOUSE
While we can't be all things to all people, we're committed to making our systems work for you and providing top-notch customer service along the way.