Control Dekk is excited to announce that brothers Jordan and Jared Dekker, co-owners of Control Dekk, have purchased a new facility in Allendale, MI. Their goal is to expand their Dekker Bros. Farms ornamental growing business as well as provide additional space for product development and testing for Control Dekk.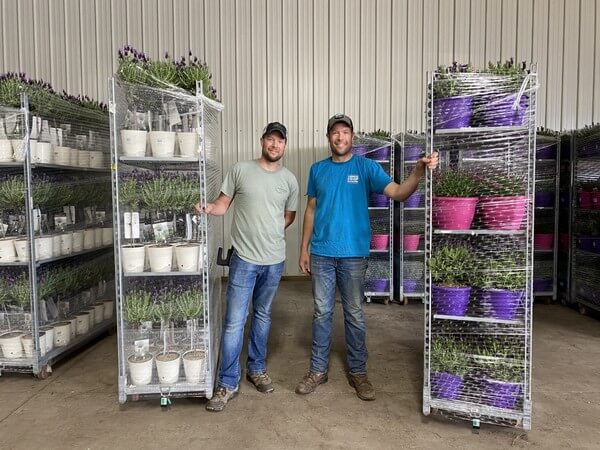 "We're really excited about our new facility. It's given us more space and allowed us to consolidate and be more efficient with our resources," shared Jordan Dekker, "It's also opening up new opportunities for us to grow year-round programs, in addition to the wholesale contract growing we continue to do."
Len Logsdon, Control Dekk's Greenhouse Automation Engineer, said, "Jordan and Jared's hands-on growing experience and knowledge is crucial in Control Dekk's product development process. This new greenhouse space also gives Control Dekk some great opportunities to test and expand our product offerings with the same goal of making growers' jobs easier and eliminating hassles."
The new facility adds roughly an acre of growing space to the Dekker Bros. Farms operation, which spans two facilities in Hudsonville, MI, and one in Allendale, MI. In total, they are growing over 500,000 square feet of annuals and perennials. They plan to expand offerings into niche seasonal items, as well.
"Everything really fell into place with the new acquisition," shared Dekker. "We're eager to take our growth to a new level with the same great quality we've always had, to enhance everything we offer through Control Dekk, and to keep building the amazing relationships that makes all of this possible."
Originally published by Floral Daily article  here.